Yard Sign Rentals For Special Celebrations – McKinney, TX
Welcome to Yard Card Queen – McKinney North!
After retirement, what do you do? You start spreading smiles, joy, and happiness through Yard Card Queen's yard greeting rental service. I'm excited about this business opportunity with my husband and son.
Our family loves to celebrate and we hope to spread some of that celebration joy to our customers with creative and fun yard card greetings. Even in these uncertain times, there are plenty of reasons for celebrating your special occasion with a personalized yard card greeting.
Oh, just in case you are curious, our photo is of our 2 precious rescue dogs, Buddy, a Maltipoo, and Maggie, a Golden Doodle. Who knows, you might see them on your setup, they love to go in the car.
We look forward to helping you celebrate in a big way!
Blessings,
Patti, Dick & Craig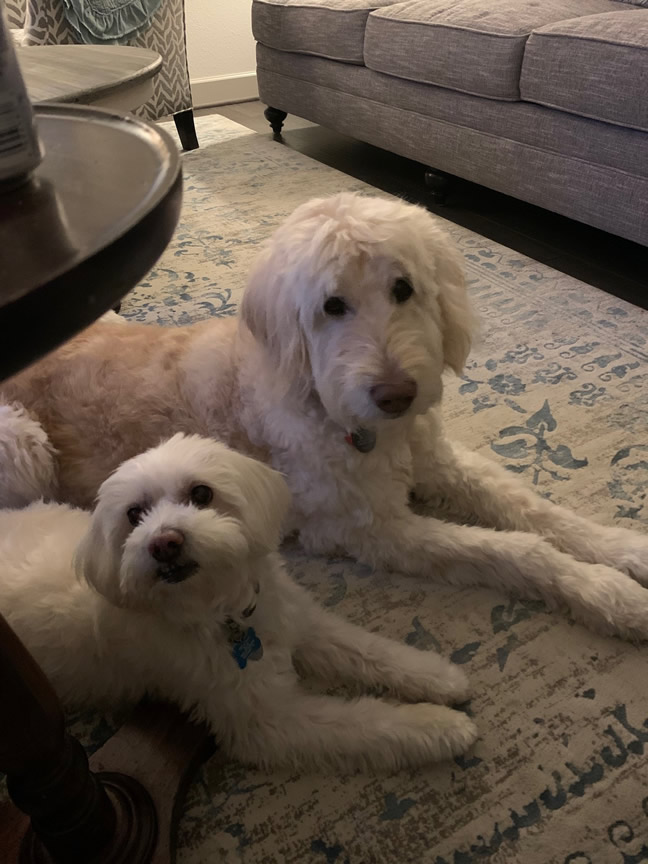 COPYRIGHT © 2023 YARD CARD QUEEN, LLC
ALL RIGHTS RESERVED.