YARD CARD QUEEN – FARMERSVILLE, TX
Yard Sign Rental Services and Pricing Information
Yard Card Queen Farmersville, has the best graduation and birthday yard sign rentals. We help you personalize your yard card greeting signs to fit the personality of the person you will be surprising.
Custom yard signs for special occasions including but not limited to the following:
Birthday Yard Signs
Over The Hill Signs
Sweet 16 Signs
Lawn Signs For Graduation
It's A Boy Yard Sign
It's A Girl Yard Sign
Happy Anniversary Signs
Wedding Yard Signs
Congratulations Signs
Happy Mothers Day Signs
Welcome Home Yard Signs
School Related Event Yard Signs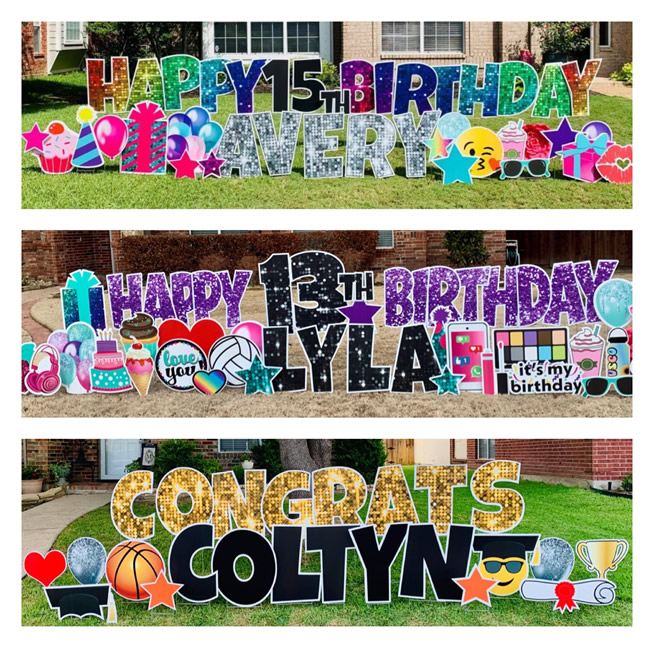 How much does it cost to card my yard?
Yard Card Package Selection(s):
The Coin Toss: $95
This includes a Flash Happy Birthday sign, balloons and 1-2 interest fillers.
Add name(s) for $10 more each
Add tier: $20
The Half Time: $110
This includes a large Happy Birthday sign, name, age, balloons and 1 – 2 interest fillers
Add tier: $20
The 10 yard line: $130
This includes a large Happy Birthday sign tiered, name, age, jumbo cake or cupcake, balloons, 2-5 interest fillers
The Touchdown: $150
This includes a large Happy Birthday sign tiered, name, age, jumbo cake or cupcake, balloons, stars/hearts or diamonds, 4-6 interest fillers
The Overtime: $ 200+
This is for those that want or need a Custom Order. Great package for weddings, baby showers , corporation's, specific themes etc.
Basic Graduation: $120
Congrats sign, name, balloons , 1 interest
Grand graduation: $175
Congrats sign, name, balloons, 2-4 interests, mascot, grad. Flair, grad year
*Schools: Please contact me for pricing*
Additional charges:
Rush fee (48 hours or less): $30
Add tiering: $10
Add additional name: $10 each
Stake damage: $5 each stake
Sign Damage: $10 each filler sign, $50 each for any Lg or Xl sign
Additional day: $30 each day
Additional Grad day: $95 each day
Additional flair: $3 each
** Rentals are NOT 24 hours they are for ONE day unless rented otherwise **
Yard Card Queen Farmersville Service Area:
Serving Farmersville, Blue Ridge, Caddo Mills, Celeste, Greenville, Josephine, Princeton and Nevada areas.
We can't wait to provide the best lawn signs for all of your special occasions and celebrations. Not sure if we service your area? Check in with us and let's see if we cover your zip code.
You can also find other Yard Card Queen custom yard sign rentals in Texas.
Best Big Yard Sign Rentals For Every Occasion – Farmersville, Texas
Welcome to Yard Card Queen – Farmersville!
Hi my name is Natále! I am a Disabled Veteran originally from the green state of Washington but have lived here in N.TX for 13 years now and it is my forever home. I have 5 kids, 1 cat. God is the basis of my life and I wouldn't have it any other way. Being able to bring smiles to peoples faces and warm their hearts speaks to my soul and that is why I am now a YardCardQueen. I am excited to meet all sorts of people and share in their joys as they allow me to help them celebrate, surprise, express etc. through my late night work in their yards.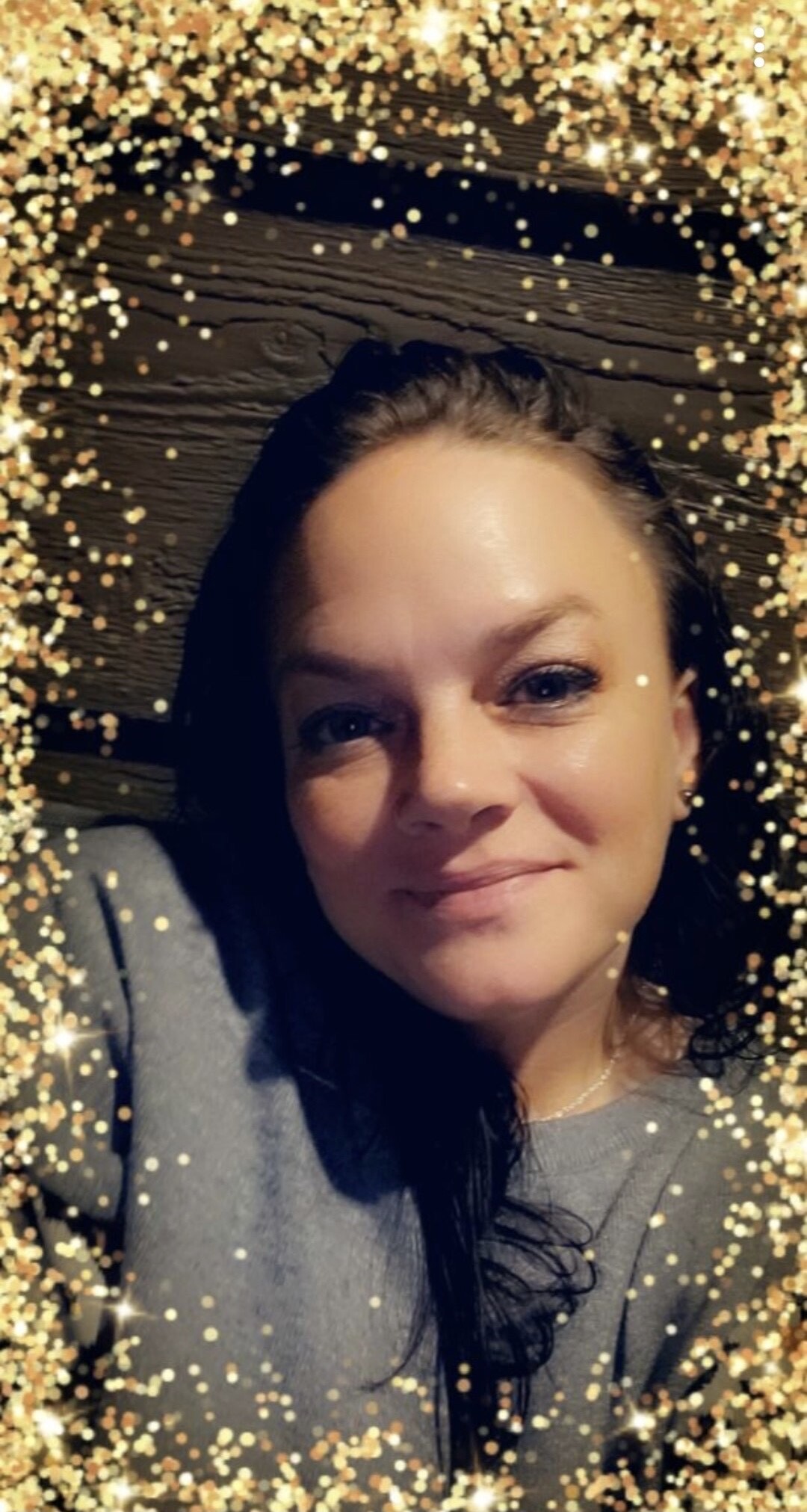 COPYRIGHT © 2023 YARD CARD QUEEN, LLC
ALL RIGHTS RESERVED.