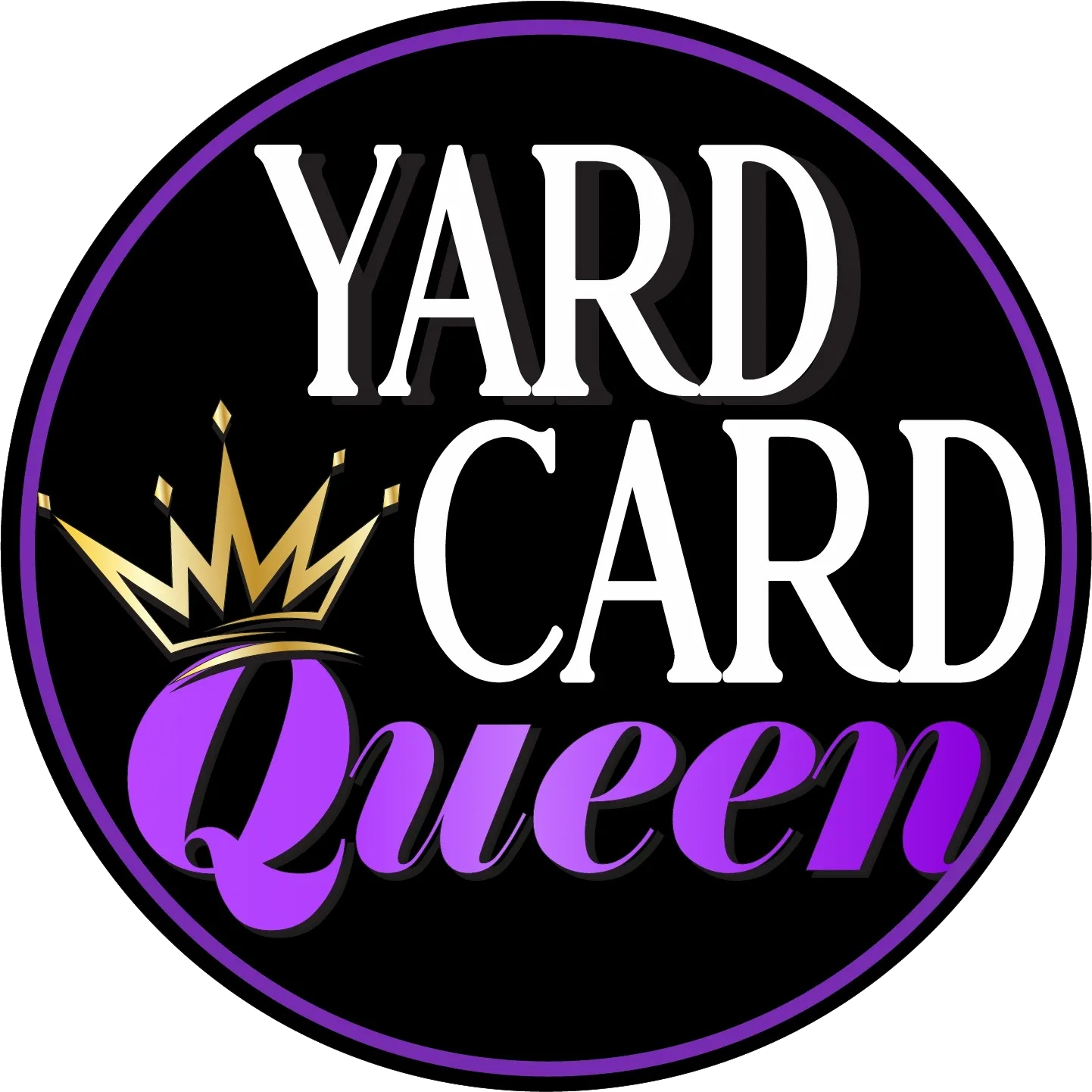 WHAT IS YARD CARD QUEEN?
Spanning more than twenty-five states across the U.S., Yard Card Queen has become the best custom yard sign greeting company for personal, school, and business greetings! Our professional team is dedicated to serving the celebrations of individuals and communities by showing a little love in a BIG way! We encourage our affiliates to develop relationships locally to give back to their communities in a meaningful manner. Our celebratory and inspirational yard greetings make every special occasion a little bit better. Let us know when we can help customize something special for your upcoming event!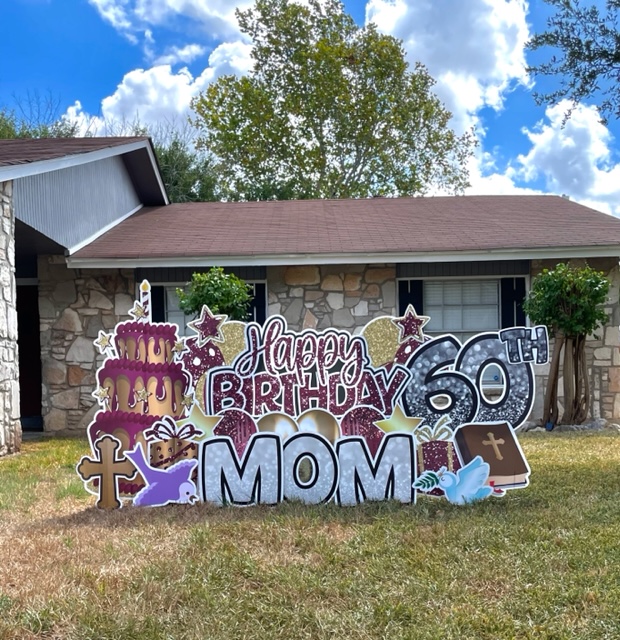 YARD CARD QUEEN STORY
Yard Card Queen was born at the beginning of a global pandemic after many months of planning. Our services were in need to help families celebrate while social distancing. The first YCQ greeting was staked in our founder's front yard and the joy began to spread through the neighborhoods of Dallas, Texas. Soon, other women and men with an entrepreneurial spirit inquired about sharing the love in their own communities. Currently, over 130 affiliates have joined our team and more are joining by the week. Thanks to our dedicated team and loyal customers, the Yard Card Queen family and brand has rapidly spread coast to coast.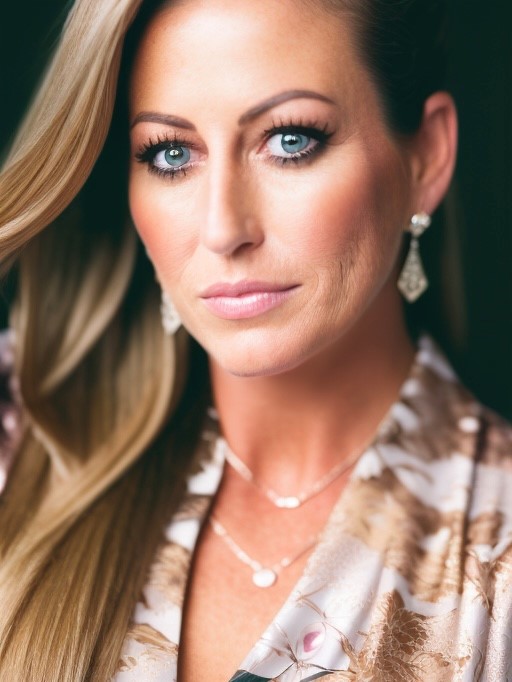 MEET THE FOUNDER/CEO
My entrepreneurial hunger and delight in bringing joy to the lives of others gave birth to the Yard Card Queen dream. The hard work pays off every time another child is pictured with a beaming smile behind their special greeting, a soldier arrives home after serving our country for a long season, or a school thanks their teachers for their tireless love and dedication to their students and school. It never gets old! I am committed to maintaining the values and joy that launched this fun company in the first place. There's always room for another in the Yard Card Queen family. Let me know when you're ready to share the love in your own community!
A NEW WAY TO CELEBRATE EVERY OCCASION
Make Your Occasion Extra Special with a Yard Greeting from Yard Card Queen!
Yard Card Queen is a yard sign rental company with custom yard signs that are sure to bring a smile…no matter the occasion!
RENT A PERSONALIZED YARD SIGN GREETING FROM YARD CARD QUEEN TODAY!
No matter the occasion, personalized lawn signs from Yard Card Queen are sure to be a hit! We have custom yard signs for birthdays, graduations, engagements, anniversaries, congratulations, new baby announcement, bridal showers, retirements, welcome home, open house, fundraisers, school events, business events, real estate marketing, community events… and so many more occasions to show a little love in a BIG way in the yard. The sky is the limit! Let the experts at YCQ provide some clever ideas for your event.
Our high-quality yard signs are available in large letters, numbers, symbols, graphics, and more, so you can display anything you want. We will deliver and install your lawn sign greeting where you want it located. And we'll be back promptly to remove it at the end of your rental period. Yard sign rentals from Yard Card Queen make every celebration extra special.
Don't delay…call today and make someone's day!
Make sure to BOOK EARLY as we recommend two weeks in advance because there is limited availability.
We hope to deliver as much JOY as possible during this time!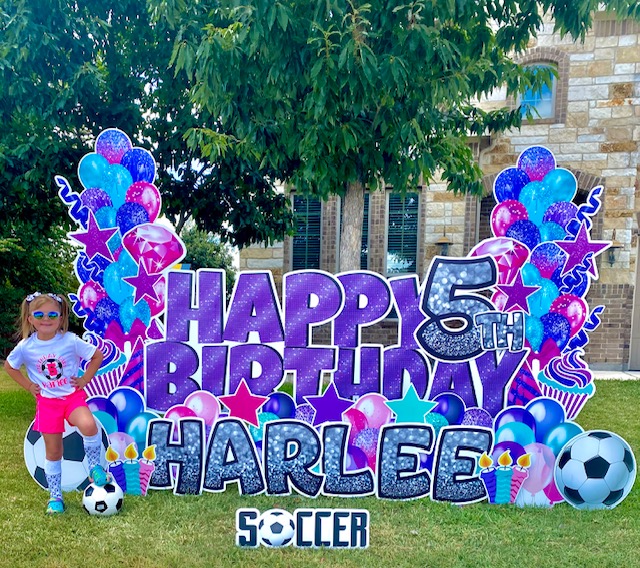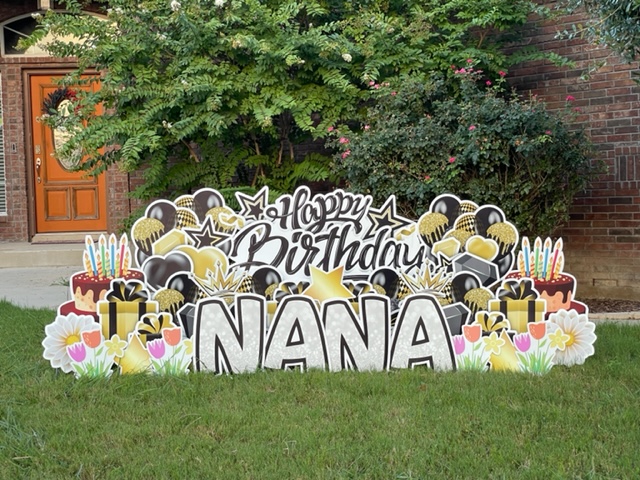 Sign up to hear from us about future specials, sales, and events!
COPYRIGHT © 2023 YARD CARD QUEEN, LLC
ALL RIGHTS RESERVED.