Custom Yard Signs For Every Celebration
LET US DESIGN A YARD GREETING FOR YOU!
To get started, enter the recipient's zip code below.
Make Special Memories with Yard Card Queen!
Yard Card Queen works with you to create custom yard signs that are as special as your guest of honor. We do all the work for you, both set-up and take down of your installation. And with more than 100 locations across the U.S., those sweet moments are closer than you think!
Our super-sized personalized yard signs bring surprises to your friends and loved ones on their special day! Yard Card Queen delivers a special lawn sign greeting that is placed in your loved one's yard to surprise them on their special day.
Each yard sign display consist of lots of flair, such as presents, balloons, party hats, stars, and other fun graphics, which are placed in the yard along with a personalized special message for the recipient!
These yard sign rental displays can be used for: Birthdays – Anniversaries – Graduations – Engagements – Weddings – New Baby – Retirement – Valentine's Day – Mother's Day – Father's Day – Sporting Events – Schools – Open House – and so much more, any time you want to celebrate something special!
The professional team in your area will have a variety of customized yard sign selections to choose from, along with a list of suggested messages. We will then sneak out to the recipient's lawn in the evening or early morning hours to decorate their yard with the desired display. That morning the recipient is greeted with the display, creating a sweet and memorable moment for them to cherish forever! Let us instantly transform your lawn into a show of love they won't soon forget.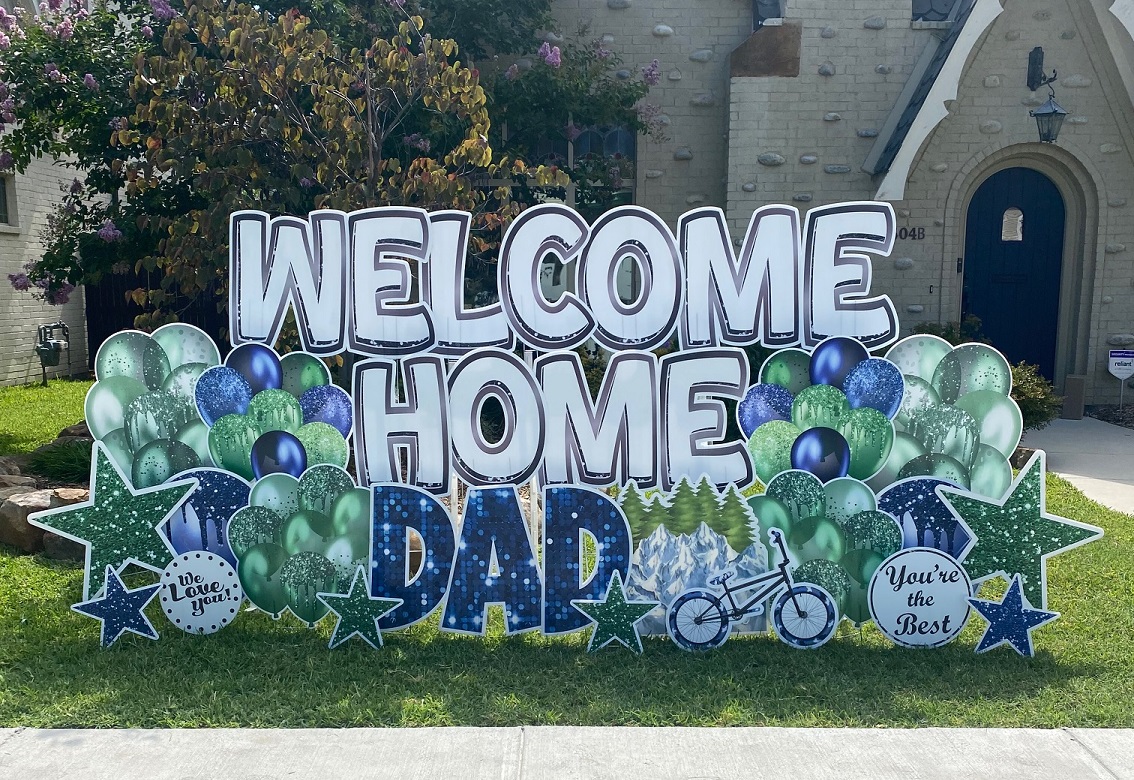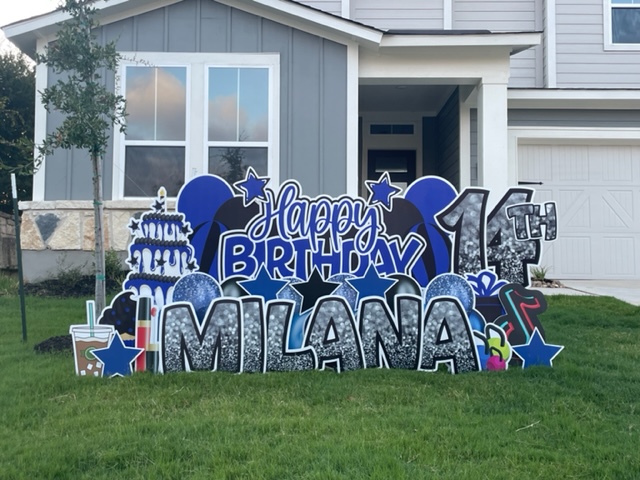 What Clients Are Saying About Yard Card Queen
Sign up to hear from us about future specials, sales, and events!
COPYRIGHT © 2023 YARD CARD QUEEN, LLC
ALL RIGHTS RESERVED.