Celebrate With A Custom Yard Sign Rental For Every Occasion – Flower Mound, TX
Welcome to Yard Card Queen- Flower Mound!
My name is Hiba. I have been married since 2002 and we have 3 amazing girls. I am a high school and dual credit teacher. My passion is to positively impact my students and I believe that sharing love and fun will always have a big influence to people lives. I believe that YCQ is a great way for me and others to share love, fun and happiness, especially how this idea came to me while I was trying to book a yard sign for my daughter's graduation, and how this sign meant a lot for her and spread love with family and friends.
Arranging for an event comes with hard work as well, so our aim is to make that easier for you. We at "Yard Card Queen – Flower mound / Lewisville" are thrilled and would love to celebrate your memories and happy moments, we are here to make a beautiful Yard Signs dedicated for your event; we deliver, set up the signs, and then we come back and take it down. We do the work so you can enjoy your fun moments.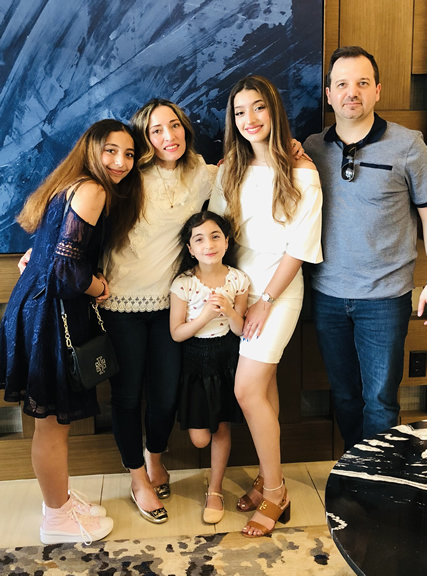 COPYRIGHT © 2023 YARD CARD QUEEN, LLC
ALL RIGHTS RESERVED.