YARD CARD QUEEN – GREENWOOD, IN
Yard Sign Rental Services and Pricing Information
Yard Card Queen Greenwood, has the best yard sign rentals to help you celebrate every occasion. We help you personalize your yard card greeting signs to fit the personality of the person you will be surprising.
Custom yard signs for special occasions including but not limited to the following:
Birthday Yard Signs
Over The Hill Signs
Sweet 16 Signs
Lawn Signs For Graduation
It's A Boy Yard Sign
It's A Girl Yard Sign
Happy Anniversary Signs
Wedding Yard Signs
Congratulations Signs
Happy Mothers Day Signs
Welcome Home Yard Signs
School Related Event Yard Signs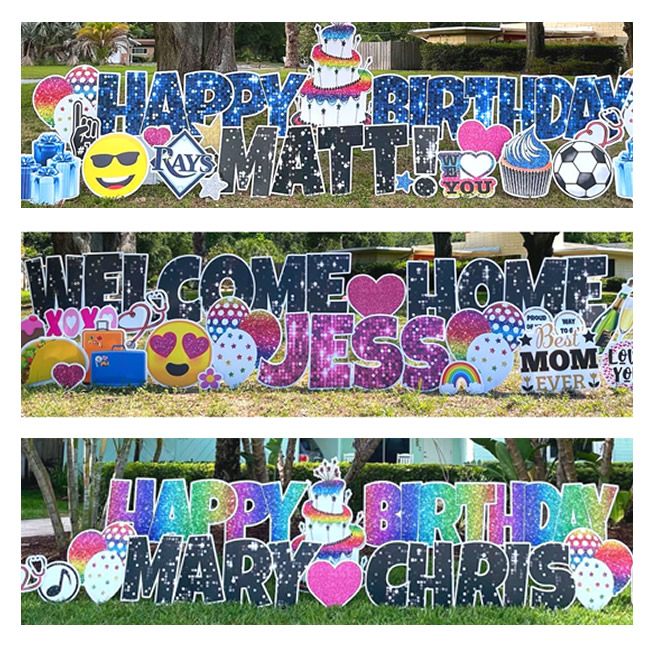 How much does it cost to card my yard?
All different packages, and lighting available starting at $95.00
Yard Card Queen Greenwood Service Area:
Servicing Bargersville, Beech Grove, Boggstown, Fairland, Franklin, Greenwood, Needham, West Newton, Whiteland, New Palestine, Shelbyville, and Indianapolis areas.
We can't wait to provide the best lawn signs for all of your special occasions and celebrations. Not sure if we service your area? Check in with us and let's see if we cover your zip code.
You can also find other Yard Card Queen custom yard sign rentals in Indiana.
Celebrate With A Fun Yard Sign Today – Greenwood, Indiana
Welcome to Yard Card Queen – Greenwood!
We are a very busy family of 9, excited to share our love for celebrations with others just like us!!!! We enjoy sports, vacations and spending time together with friends and family when we are not busy helping customers. We have been looking for a business to start for a long time that our whole family can participate in while being able to make and impact in peoples lives in our community. The Yard Card Queen greetings are for everyone's special occasions. Birthdays, anniversaries, new homes, graduations, babies, bridal, retirement and everything in between. We even have special events at Halloween and Christmas!!! Find us on Facebook, Instagram and Tik Tok!!!!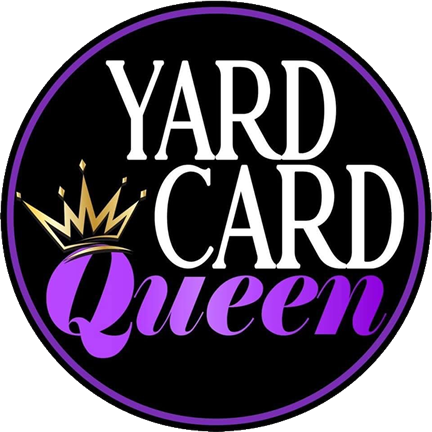 Sign up to hear from us about future specials, sales, and events!
COPYRIGHT © 2023 YARD CARD QUEEN, LLC
ALL RIGHTS RESERVED.