YARD CARD QUEEN – NOLENSVILLE, TN
Yard Sign Rental Services and Pricing Information
Yard Card Queen Nolensville, has the best yard sign rentals to help you celebrate every occasion. We help you personalize your yard card greeting signs to fit the personality of the person you will be surprising.
Custom yard signs for special occasions including but not limited to the following:
Birthday Yard Signs
Over The Hill Signs
Sweet 16 Signs
Lawn Signs For Graduation
It's A Boy Yard Sign
It's A Girl Yard Sign
Happy Anniversary Signs
Wedding Yard Signs
Congratulations Signs
Happy Mothers Day Signs
Welcome Home Yard Signs
School Related Event Yard Signs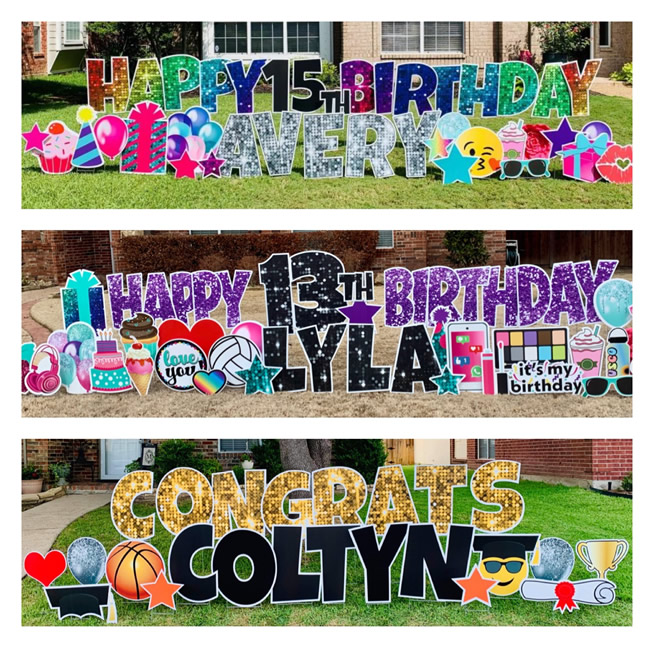 How much does it cost to card my yard?
Basic Packages: $100 includes custom message, name, and flair
We will work with you to develop the custom message and select flair based on the recipient's interests. Let us know if you have a particular theme in mind and we will do everything we can to design something special!
Additional charges may include:
*extra day $30
*extra name $25
*custom flair pieces $25 each
*extra phrase $25
*solar spot lights $25 per day
*last minute booking (24 hours or less) $25
Setups are usually done the night before or early morning of event depending on availability. Prices include a 24 hour sign rental, delivery, set up, and pick up.
Yard Card Queen Nolensville Service Area:
Serving Antioch, Arrington, Brentwood, College Grove, Franklin, La Vergne, Nolensville, Smyrna, Spring Hill, Thompsons Station, and Nashville areas.
We can't wait to provide the best lawn signs for all of your special occasions and celebrations. Not sure if we service your area? Check in with us and let's see if we cover your zip code.
You can also find other Yard Card Queen custom yard sign rentals in Tennessee.
Amazing Yard Signs To Celebrate Every Occasion – Nolensville, Tennessee
Welcome to Yard Card Queen – Nolensville!
I'm Krista, and I hope I get the opportunity to meet you by sharing in the joy of providing a yard card through Yard Card Queen! I am a wife and mom to five great kids who are almost all grown now. I have lived in the Nashville area with my family for the last 25 years. We've lived in Franklin and Brentwood and for the past 5 years, in Nolensville. I love our community and look forward to providing yard cards to local businesses, schools and wonderful neighbors, their families and loved ones. Each yard card is meant to reflect the person or thing you are celebrating. I will bring the creative flair so the yard card brings JOY to its recipient. I hope to hear from you when you have something BIG to celebrate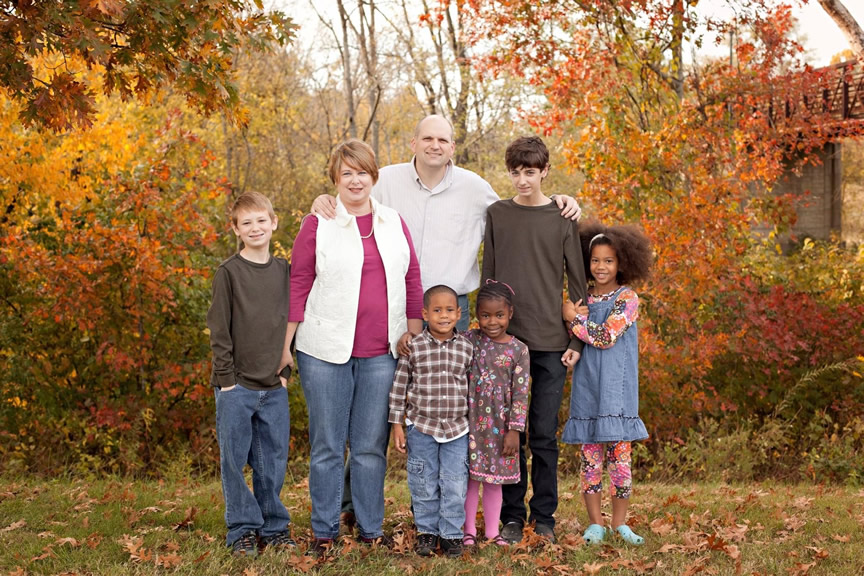 COPYRIGHT © 2023 YARD CARD QUEEN, LLC
ALL RIGHTS RESERVED.